Welcome to Our New site
ABOUT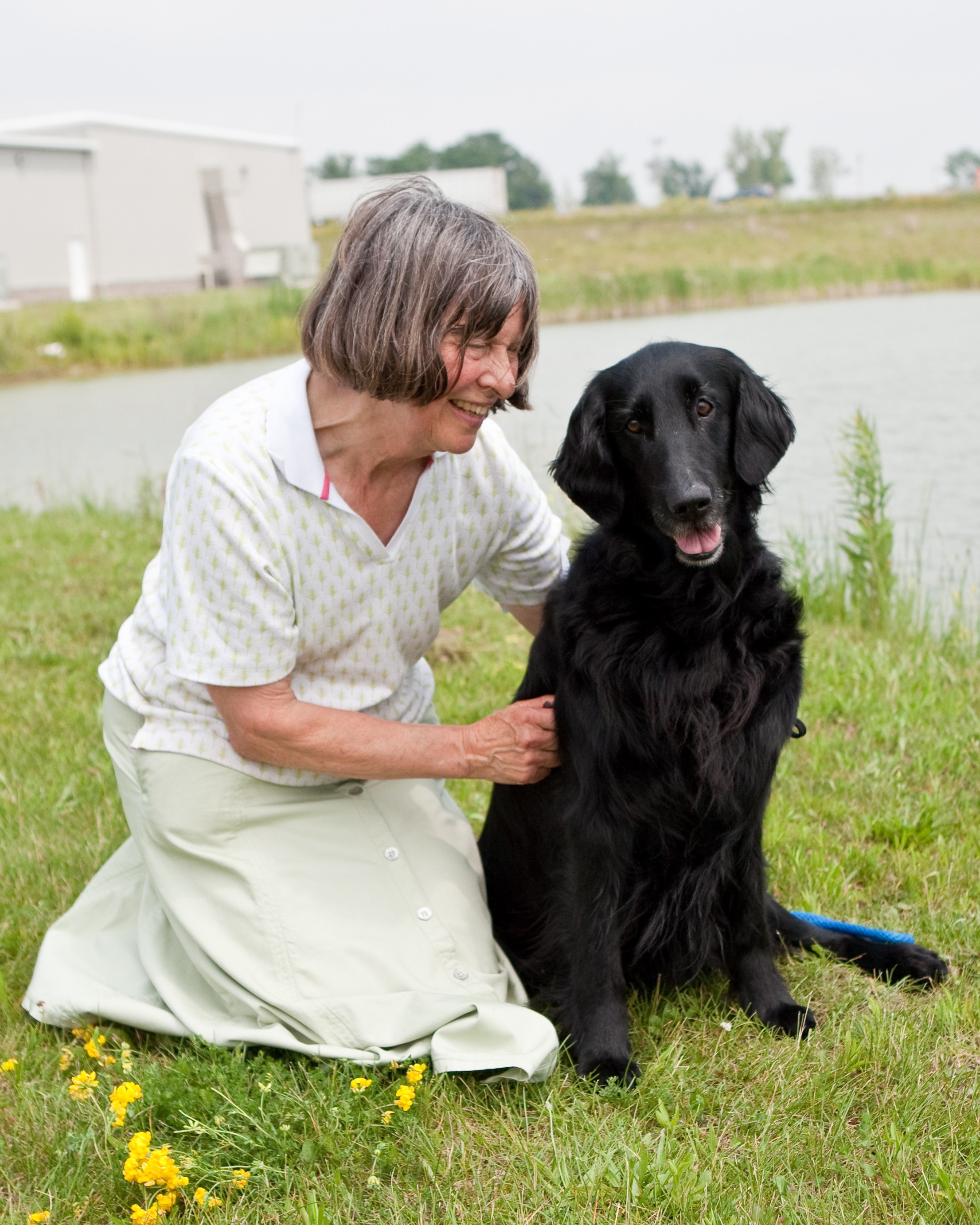 Rowansgaard Flat-coated Retrievers reside with breeder Susan Ware near Toronto, though Rowansgaard dogs can be found throughout North America.  Rowansgaard Flat-coats have found great success in a variety of venues and include BISS and BOSS winners, many CKC, AKC show champions (over 50 to date) and group placers, master hunters, agility and obedience performers, and Hall of Fame inductees. The Rowansgaard breeding program considers health, working ability, and classic English type and temperament.  Flat-coated Retriever puppies available on occasion.
Behind our kennel name – The Rowansgaard prefix is an amalgam of rowan and gaard.
'Rowan':  (our first family dog in canada), named from Song of the Mountain Ash (Rowan) Tree fairy….
–
They thought me once a magic tree
Of wondrous lucky charm,
And at the door they planted me
To keep the  house from harm…
-' gaard' : (roughly translated from the scandinavian) = homestead / small group of farm or estate buildings – a reminder of our first property in Canada, a picturesque grouping of cottage and out-lying sheds, overlooking glade, pond and bush near Belwood, Ontario.
As a family we have long connections with the Flatcoated Retriever breed – one branch of the family since Ettington days. On another side, we still have the pedigree of my mother-in-law's favourite dog "Watchie" (Watchman of Saltwood, a working retriever) born 2nd June 1921. My own first flat-coat "Chewe" was born in 1967.
I am a Life member of the CKC and a member in good standing with the FCRSC, FCRSA, and the Flatcoated Retriever Society (UK), and am bound by the respective codes of ethics of these. My lines are mainly British with strong conformation and field credentials over many generations. Most of my dogs are descended from Drake and Cleo, my original British pair, imported to Canada in 1997 and 1998 respectively.
"Power without lumber, raciness without weediness"… My aim is to continue to breed true-to-type versatile Flat-coated Retrievers with excellent temperaments, good health, soundness, and conformation in line with the standards for the breed, able to participate in suitable activities, such as field, obedience, agility, showing – but remaining first of all wonderful and important companion members of their families.
I have been breeding since 1999 when early retirement provided the extra time necessary for care of puppies; Rowansgaard litters are pure-bred, parents with health clearances, and are home-raised, with round- the- clock- care, individual attention, socialisation, and love, staying until at least 8 weeks of age. Puppies go to homes vet-checked, with first shots, are dewormed, micro-chipped and CKC registered.
As a prelude to acceptance on my waiting list, prospective owners are asked to give details of home surroundings, lifestyle and composition of immediate family at home, management of companion animals, and supply references, including veterinary where appropriate. These details are linked to careful on-going evaluations of all puppies for temperament, performance, and conformation, all done on an individual basis, with a final opinion from an outside independent assessor, taking into account the interests and characteristics of the  homes into which the puppies will be placed: the aim – to make appropriate and successful matches which will give a lifetime of family integration, love, and companionship.
As with most breeders, preference is given to families who are felt to best understand the mental and physical needs of these intelligent and active retrievers. Wherever possible, I maintain an active interest throughout the life of the dog, and enjoy visits and photographs and am available to share experience, help with any concerns, assist with occasional grooming sessions, to give advice and help if needed, and enjoy successes, big or small, whether within the family setting or in a wider competitive or performance field.