CORRY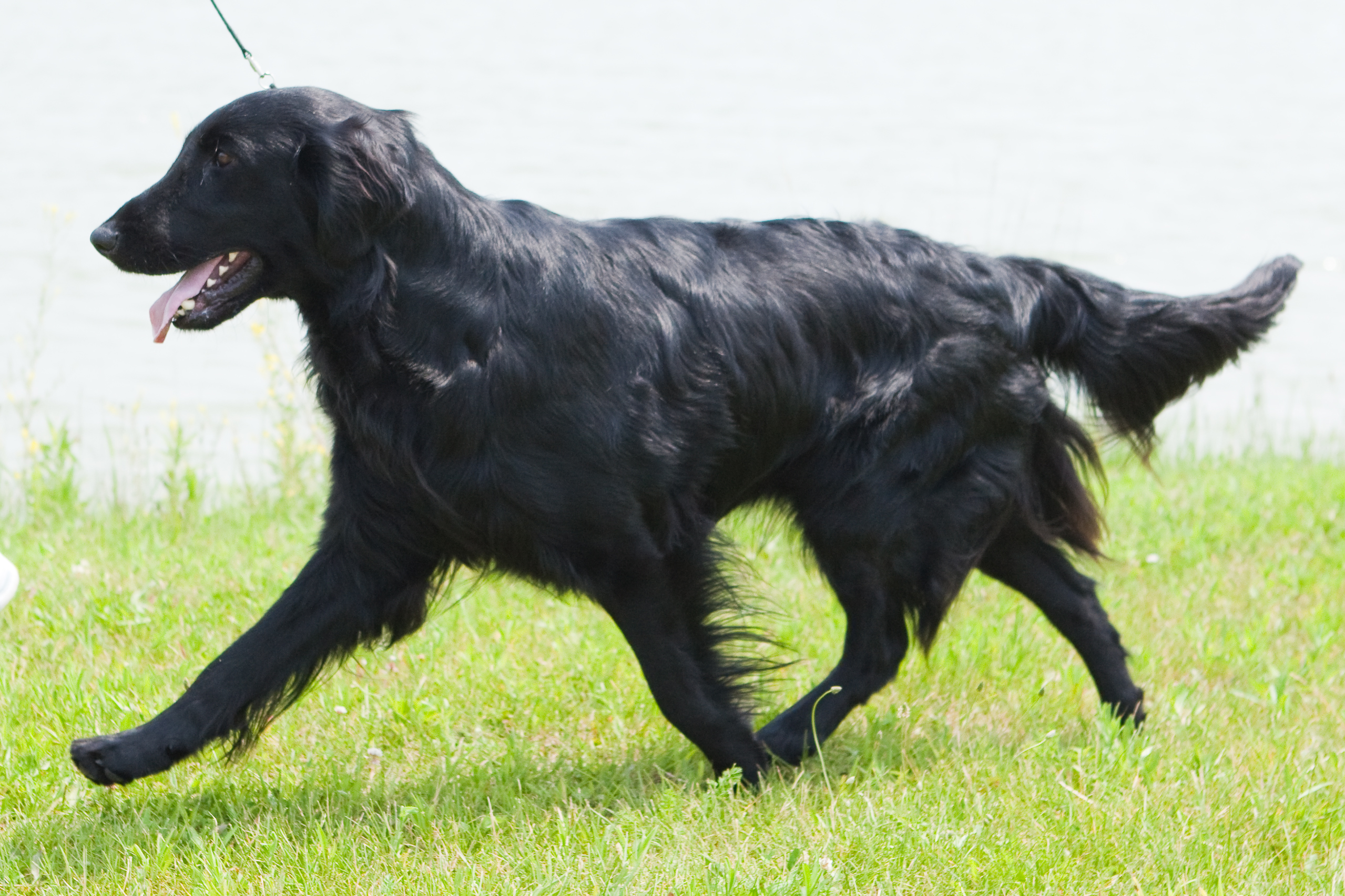 Am/Can Ch Stormwatch Edge of the Cloud
Corry – Promising son of The Kentuckian, maturing nicely;  at 21/2yrs coming into his own in leaps and bounds. Finished US championship in two weekends of showing, all in major wins.  Standard 24″ height, 70lbs; classic type, true to the standard. Lovely one-piece head, good coat, well-structured with flowing movement – excellent reach and drive contributing to ring presence. Started field training.
available for Stud. Has all clearances – Hips Good, Elbows and Patellas normal, Eyes: Cerf and Gonioscopy clear.
At 5 years old, Corry , this son of isabel (Ch Rowansgaard During Wind N Rain) and Crufts winner "Jet",Ch Vbos The Kentuckian is still maturing and looking better all the time. Shown 3 times in the last year, he was awarded a 5 point Select dog major at Wine Country circuit, NY, Sep 2012 by Judge Michael Faulkner, who commented "stylish mover". At the Canadian National specialty, August 2013″he was awarded Judge's Award of Merit. On that occasion he was carrying a few extra pounds as a result of a covert fridge raiding spree; afterwards a few weeks of strict dieting and daily swimming saw  him back in trim and taking a Group1 and a Group 2 at the next shows attended in September.  He is a proven, well-mannered sire of several litters to date, producing good quality versatile puppies with great potential.
Corry's pedigree
Eng Sh Ch Vbos the Kentuckian
The Sorceror's Apprentice from Jaeva
Eng Sh Ch Shiredale Magic and Mystery at Wistosa
Eng Ch Shargleam Kestrel JW
Eng Sh Ch Wizardwood Black Magic of Shiredale
Fossdyke Keepsake at Jaeva
Fossdyke Illustrious
Shardijk Dove of Fossdyke
Eng Sh Ch Vbos Lady from Louisiana
Eng Sh Ch Branchalwood Strathfinnan JW
Eng Sh Ch Kenjo Black Mark
Eng Sh Ch Branchalwood Fionnlighe
Eng Sh Ch Gayplume Fine Fashion of Davidian
Eng Sh Ch Kenjo Black Mark
Eng Sh Ch Gayplume Dixie JW
Am Ch Rowansgaard During Wind N Rain** SH WC NA OAJ NF CGC
Am Ch SR Hallbent Most Happy Fella SH WCX CGC
Eng Ch Tigermoth of Keepersend
Eng Ch Exclyst Watchman JW
Eng Sh Ch Brightstar Brandysnap
Withybed Sweet Charity at Hallbent
Eng Sh Ch Withybed Quartermaster of Huntersdale
Eng Sh Ch Gunmakers Gift to Huntersdale
Can Ch Rowansgaard Lady of Shalott
Am/Can Ch Fossdyke Ocean Voyager CD
Eng Ch Braidwynn Bonnie Lad JW
Shargleam Winter Breeze of Fossdyke
Am/Can Ch Rowansgaard Cleo Laine JH WC
Eng Ch Tigermoth of Keepersend
Fossdyke Nocturne