ROWANSGAARD NEWS
Please find us on Facebook!
May 2021
These are photos of puppies from Arthur x Jenna, Quinary Hues litter taken at 9 weeks.
Pictured are Cabot and Saga
February 8, 2020
Excited to announce Jenna (Ch Rowansgaard Ode to Autumn) is expecting her first litter in Spring 2020.  Jenna is from Scout x Tide "Autumn Litter".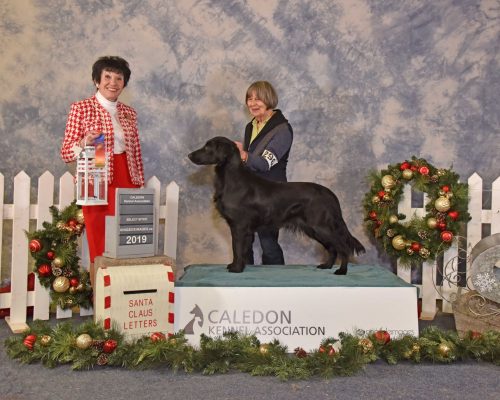 May 12, 2019
So pleased to announce a litter from Laurel and Armour *Am/Can Ch Rowansgaard Shirley Tradition, due in June 2019.
May 20, 2018
Happy Birthday to CH Rowansgaard Songs of Travel (Boots aka Sprocket). Born May 13, 2005, sister to Flame, Porter, Luke, Lucie, Briar, Abby, Finnigan.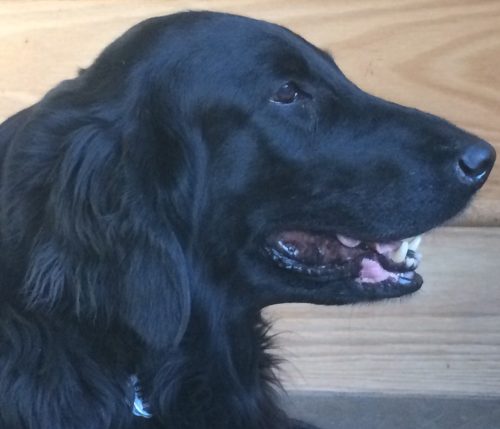 February 4, 2018.
Finally got my website up and running with much work and changes still to come. Stay tuned.
Plans are underway for a Spring/Summer  litter from "Polly", CH. Rowansgaard Polly Toodles.
Details will be added to "Litters" as soon as available.
~ ~ ~
November 2013 saw the 10th birthday celebrations of the veterans of the Rowansgaard Thomas Hardy litter: Diggor, Spirit. Tinker, and the girls, Chessie, Feather,  Isabel, Tess, and Vye.  Our sympathy goes to the owners of Cruise, much-missed service-dog and companion, on his loss the previous spring.
The FCRSC National Specialty,2013,  Brockville 16 and 17 August. Many of the Rowansgaard family were there – and thanks very much to everyone who made the effort – it was wonderful to see you, and to be able to put my hands on the dogs again (Angus, Gilly, Twist, Hudson, Rosie, Shayne, and Scarlett: I love you all xx).           Results; a number of successes to report:   Best of Opposite Sex and Best Brood Bitch (with Shayne & Arthur): " Vita" MBISS Am/Can Ch Rowansgaard Rosa Mundi WC*….    . Judge's Award of Merit:."Corry" Am/Can Ch Stormwatch Edge of the Cloud (our resident male)…… 1st Field Bitch class and 2nd Brood Bitch Class (with Hudson & Twist) and Versatility Award: "Dart"; Ch Rowansgaard Rosa Moyesii CGN WC JH RN AGN (Helen Scott). Reserve Winners Bitch;"Summer" (Corry daughter) Maplecreek Black Swallowtail, owned by Deb Somerfeldt,   Best Puppy in Sweeps: "Arthur" Rowansgaard Black Caviar;   Best of Altered  "Toby" Rowansgaard Station Master.      And special mention – in the All Breed Show on 16 Aug; Best Baby Puppy in Breed and Group, at 13 weeks old was "Zak", Rowansgaard Moon & Sixpence (Adelle Forth), who brought tears to my eyes, gallantly representing his mother, my beloved Flame, who died tragically just a few weeks earlier as a result of complications following c-section.
This Best Puppy in Show photo is of "Hudson", Ch Rowansgaard Paint it Black, is Hudson finished his championship at 11 mos of age with 1 x Best Puppy in Show, 5 Best Puppy in Group, Best Puppy at the supported entry at the TIKO Show, and multiple BOBs.  Proud owner Robert Reyburn reports that according to the Canuk Dogs puppy stats, Hudson was the top puppy in breed in 2012
In late February 2013 Vye picked up her fifth and six legs to qualify for her Master Hunter Upland title. This makes her the first MHU and dual MH in breed and possibly in any of the retriever breeds.
CH Rowansgaard Eustacia Vye UD MH MX MXJ WCX ** HOF MHU  – owned and trained by Dale Soper
NEXT LITTER : Vita's field training was  interrupted when she came into season; she will now wait for spring to run the tests. Meantime she has been bred to Corry: Litter is due towards the end of October, puppies ready for homes at the end of December 2012. Enquiries welcome. …
Congratulations to "Molly" on  (Rowansgaard Rosarie de l 'Hay,  WCI  SH*) and owner Norman Rouse, on completing the final leg of her Senior Hunt title yesterday.  August, 2012.
FCRSA Specialty in Wisconsin:
Congratulations to all who attended and placed/qualified at this year's American Specialty in WI. (Unfortunately I was not able to attend this time – a great disappointment for me with four dogs entered and on top form).    Many Congratulations to the duo of Can Ch Rowansgaard Rosa Moyesii, JH WC CD CGN RN AGN , "DART" and with owner Helen Scott qualified for a "Big Cheese Award"  by putting in stellar all-round performances in a variety of events,  qualifying in all 4 areas entered…..          FIELD:  WC (Pass) & Unsteady Singles B (JAM)   ….     AGILITY:  2 Firsts with perfect scores of 100 in Novice Preferred Standard & Jumpers With Weaves  (in challenging conditions of extreme heat)  …..  RALLY: Pass Novice B with score of 98    ….  CONFORMATION:  4th Open Bitch….    Dart's performance at the Specialty illustrates the versatile nature of our breed – with appropriate training these flat-coats can achieve so much.  Dart's former owner, the late Gina Luloff, would have been proud and happy that Helen has continued to build on the training she started with Dart allowing her potential to flourish.                   Also carrying our Rowansgaard banner at the specialty was "Shayne", Am Ch Rowansgaard Music Revisited RN, now 18 mos old, shown by owner Ann McConnell, making the final cut in Best of Breed competition: congratulations Shayne and Ann!
"Vita": BISS Am/Can Ch Rowansgaard Rosa Mundi makes breed history!
Following her Best of Breed win at the 2010 FCRSA specialty in Auburn IN last year, VITA came back after raising a litter of 11 puppies and took Best of Breed at the 2011 FCRSC specialty in Halifax NS, again owner/breeder handled. This makes her the first female in breed history, and only the third flat-coat to win the National Specialty in both countries!  Rowansgaard thanks judges Mr Michael Faulkner (USA) and Miss Louise Jones (UK) for recognising Vita's classic type and quality.
Other successes in Halifax: An added bonus was the JAM awarded to Flame (Vita's dam) Ch Rowansgaard The Roadside Fire (BOSS 2008); Rowansgaard His Excellency (Rajah), Vita's son by Am/Can Ch Stormwatch Edge of the Cloud, was BO in Sweeps and RWD from the 6-9mos puppy class:  sibling Rowansgaard Blithe Spirit (Joyce Frazer) was 1st in her 6-9 puppy bitch class. Also showing well in Gundog class was Rowansgaard Rosa Moyesii JH WC CD RN AgN CGN, Versatility award, Championship pending (Gina Luloff & Helen Scott) and Best Veteran Rowansgaard Diggory Venn JH WCI (US Ch CD WCX MH, owner Beth Garland).
November 4, 2010 – With commitments at home, we entered only weekdays of the Old Fort Cluster – and went home from Indiana after Thursday's show with two new dual champions (pending AKC approval) – " VITA" (BISS *Am*/Can Ch Rowansgaard Rosa Mundi), and "CORRY" (*Am*/Can Ch Stormwatch Edge of the Cloud). Thursday, Nov 4, under Judge Eugene Blake, Vita was WB and went BOS over specials creating a 3 pt Major; Corry earned a 3pt cross-over Major by going BOW – and then, handled by my daughter, finished with BOB over specials…. What a nice way to finish! – both with all championship points in majors, (including Vita's BISS in Auburn), each with 2x 5pt, 1x 4pt, and 1x 3pt, (and 3 of Corry's majors came from one w/e at Wine Country).
I'm so proud of my big-hearted little BBE girl Vita, and grateful to the judges who found her, and especially to those who looked beyond flashier and /or more imposing males and rewarded her correct, unexaggerated conformation type and outstanding movement.
Many thanks to Kathi Leonhardt for returning a piece of my Thomas Hardy litter in the form of Isabel's son Corry – lovely boy from the exceptional Isabel x Jet litter.
RUBY X PILOT
Ruby X Pilot, born Sept 27, 2014, 6 wks old